Last weekend, we were stoked to finally show off the farm renovations and open it up to the public. Marty (my contractor), Annie and Sam (my two fab interns) and myself have been working for two months getting the farm built out and party ready.
From noon - 4pm, friends and strangers alike stopped in, walked the property, tasted our salts and sipped the delicious Flytrap Brewery Gose beer (made with Sea Love) in the sunshine.
At 5pm, we welcomed some of our most generous supporters to the farm for a Farm-to-Table feast, prepped by our fave chef Craig Love, chef/owner of Surfhouse in Carolina Beach, NC. Why Surfhouse, you wonder? Craig and his amazingly informative and happy staff do what they do the best. They serve up yummy, creative, local food and do it while laughing and smiling, creating the best possible dining environment.
Guests began the evening with a cocktail prepared by Greg, bartender extraordinaire, who concocted a bourbon drink with local peanuts, local honey, local eggs and local salt...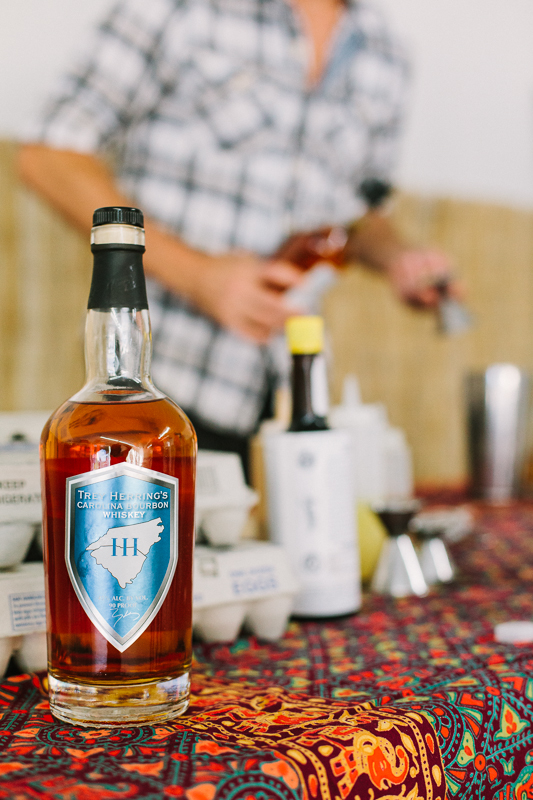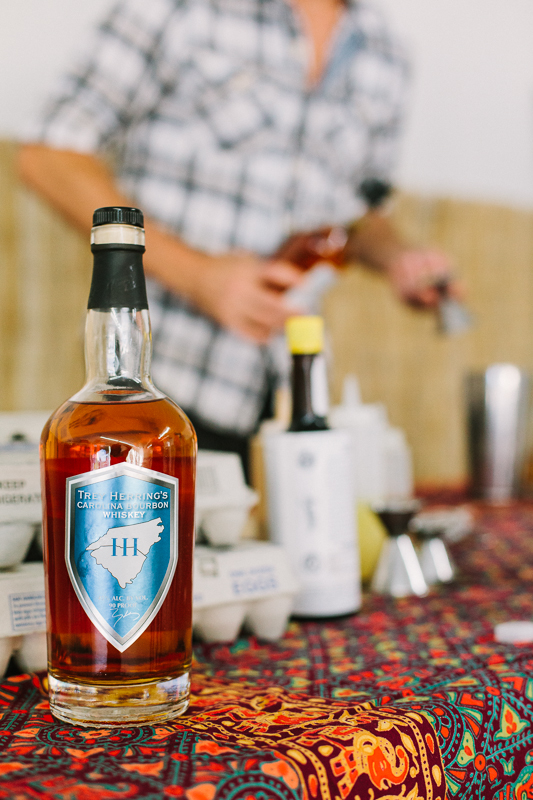 Drink in hand, we then toured the property, tasted the salt and enjoyed the company...
All the while, Craig and his staff cooked over an open fire, even making their own charcoal. I told you they were hardcore! Our menu included:
First Course:
Roasted Oysters
Pimento Cheese and Drop Biscuits
Brunswick Stew with pulled local quail
Main Course:
Smoked BBQ Brisket
Grilled Local Bass
Charred Green Beans and Lentils
Roasted Butternut Squash and Potatoes
The evening could not have been better. The weather was perfect, sun was shining, the crowd was truly supportive and lovely and we are able to eat in the new salt house...
A special thanks to:
Mike Barlas, of Flytrap... who took off on a Saturday, donated beer and volunteer to pour.
Craig Love (and his awesome staff), of Surfhouse... who closed the restaurant on a Saturday night to blow all of our minds (and mouths!).
Jen Dorton and Jay Styron... of Carolina Mariculture Company, who provided their Cedar Island Select Oysters.
David and Bryan.. of Shuga Shak, for the perfect sweet to my salty. Their everything is amazing, but on this night, we enjoyed their macarons.
Molly Rousey of Feast Down East, who donated veggies to the dinner and also gets my salt into the hands of chefs each week.
Lindsey Miller, of Lindsey A Miller Photography, for these perfectly captured images.
Marty Woodcock... of Keystone Renovators, for being my trusty contractor for home and business. He has been by my side since the first bucket of water was pulled from the ocean.
Kim Fisher, of Kim Fisher Designs, for lending me "beachy" centerpieces when I called her in a panic at the last minute.
Sam and Annie, my interns from UNCW who I (and everyone who meets them) adore! I so wish I could afford to hire them both when they graduate.
My family and friends, who promote me far and wide, help tie shells on jars, and listen to my salty woes on long runs.
Dave Jacobs, my hubs, best friend and sometimes (but not often enough) water carrier. Thanks for supporting all aspects of my life including my obsessions around running, elephants and dog adoptions, to watching my random solo dance parties and for especially supporting this business venture in salt-making. We both know that teaching would be more stable, but I promise Sea Love will work!
And finally, to all of our 128 Kickstarter backers... THANK YOU for helping to build the "Salthouse that Kickstarter Built". We look forward to growing with you!
Stay Salty,
Amanda